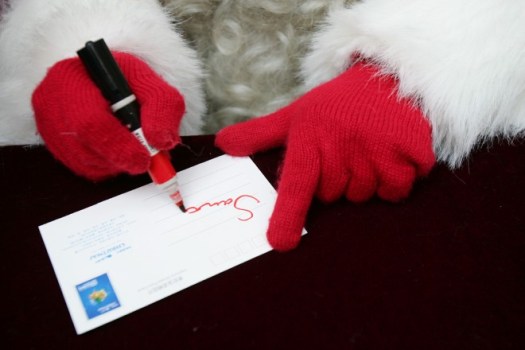 Santa will making cameos aplenty around the Tri-Valley wineries. Dec. 3 and 4, 2011
HOLIDAY OPEN HOUSE: Few things cheer like an open house. Let's start with the trays of things like crackers and cheese. Those instantly deliver cheer. And the guy playing violin in the corner? Elegant. And the purveyors of the business chatting with customers and making the rounds? Nice. But a holiday-themed open house is a whole different can of worms. Or, um, bottle of merlot. You're more likely to find beverages of a wassail-y, noggish bent, there may be carols on the hi-fi, and yep, Santa Claus himself could very well be in the house. Or the winery, in this case. Yep, we're talking about the big, merry, twinkly-light party that several vineyards in the Livermore and Tri-Valley areas are throwing on Saturday, Dec. 3 and Sunday, Dec. 4.
HO-HO-HO HAPS: Over 40 wineries in the Livermore area have special events planned on one or both days. Taking a dip into the schedule we see that Occasio Winery will be selling homemade jams (need we say it? Stocking stuffers) and Westover Winery will have wine kits for sale. In fact several craftspeople will be selling their wares at the winery. And Santa? He'll be calling at White Crane, Tamas Estates, and several others. It is kind of nice to see the bearded guy in a grown-up setting. We know the kids probably'll be with Grandma if you do head for the area, but that's okay. Shouldn't adults get a little Santa time in, too?