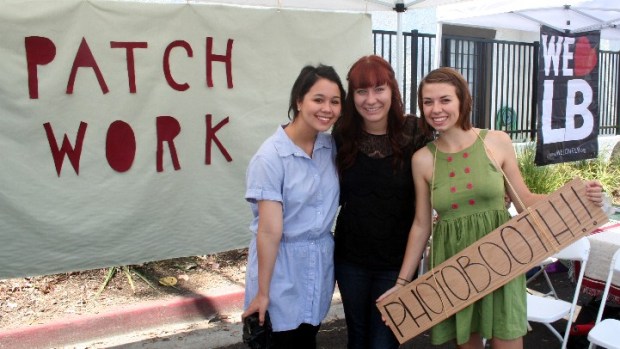 Patchwork
The SoCal-based Patchwork Indie Arts & Crafts Festival lands in Oakland on Nov. 18.
ONE-OF-A-KIND FINDS: It cheers the heart when the Bay Area and SoCal share really good things. But maybe because the distance is a bit much or maybe because of the fact that both areas of a lot of practically everything, something that is born in Southern California too rarely cameos up north (and vice versa). Progress will be made here on Sunday, Nov. 19 when the Patchwork Indie Arts and Crafts Festival lands at Jack London Square Pavilion in Oakland. Patchwork, a gather-round-indie-artists mega sale, has already made a splash 'round Santa Ana, Long Beach, and Culver City; now Oakland is the fest's next stop on its world domination tour. (Said with love, of course; we expect Patchwork's world domination to be ultra friendly and ultimately helpful.)
WHAT TO EXPECT: Dozens of vendors take to the booths to sell unique items that may include scarves, hats, jewelry, tees, notebooks, stationery, purses, and everything. The Nov. 18 outing will technically be part of the holiday tour, so you might see some yuletide-y objects as well. Regardless, you'll find some one-of-a-kind gifts for gifting later in the year, and you'll get to meet the artists and craftspeople, too. Interested in being one of those craftspeople? Patchwork wants to chat with you. For more information on everything, clickity click.