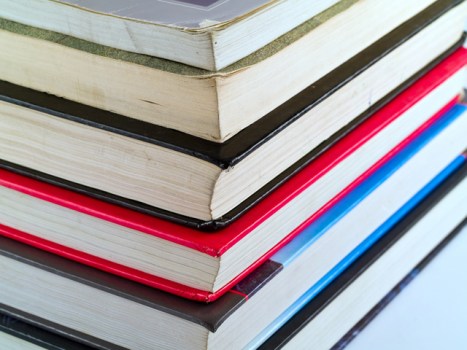 Shutterstock
The Sonoma County Book Festival is on Saturday, Sept. 24.
GOOD BOOK: The first full day of autumn? It's the perfect moment to throw a free and friendly book festival. Of course, a true reader doesn't wait for the colder, darker months to do the cuddling-up-with-a-favorite-novel thing; they're up on that all year long. But let us thank the Sonoma County Book Festival for happening when it does. It's billed as "the oldest general interest book festival in Northern California," which translates into a robust program and a strong slate of speakers. Oh, and some great exhibitors, too. The date is Saturday, Sept. 24 and the hours are 10 a.m. to 4 p.m.
THE HAPS: The panels all boast meaty topics. Check out the name on this one: "The Sky is High and So Am I: Alternative Subjects." There's also a Peanuts Pavilion children's area, authors hobnobbing with fans, and dozens of booths purveying in new and not-so-new books. Hooray! Fall Saturday classic. What we wouldn't miss? Some cartoonists will be in the house -- or square -- teaching people how to draw Tom & Jerry. Oh yeah. We told a friend recently we feel frustrated for Tom in his fruitless Jerry-catching efforts. Our friend's response? "That's drama." So it is.