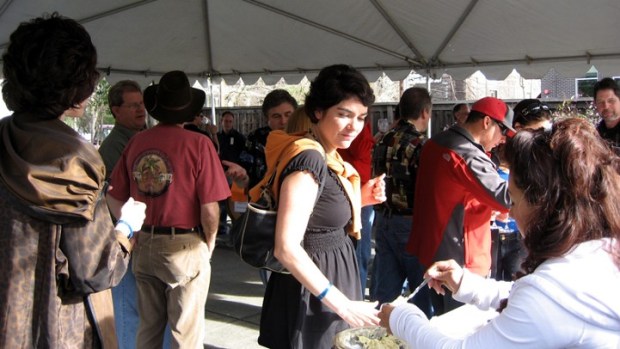 Wine Road
It's a Winter Wineland in North Sonoma County on Saturday, Jan. 14 and Sunday, Jan. 15.
WINTER WINELAND: Wine and the holidays go hand-in-hand (or hand-on-glass-stem, perhaps). You can thank Fezziwig and office parties and the punch bowl industry for that association. But what of January and the grape? We think there's a strong relationship there, maybe one as strong as the end of the year convivialties and flowing cabernet. One wants to reflect at the start of the year, maybe even spend a little quiet time on the couch thinking. Does a nice pinot sometimes hit the spot during the couch-thinking times? Why yes. So we say hooray for January's wine mojo, and hooray for early-in-the-year wine events like Winter Wineland in North Sonoma. It's just ahead on Saturday, Jan. 14 and Sunday, Jan. 15.
WINE, ART, EDUCATION: There's another January component to this event, and that's "education"; so many of us make a resolution to learn more in the coming year. Visitors to the Winter Wineland will meet vintners and learn about the making of wine and such. Oh, there will be tasting, too, of course. A weekend-long ticket is $45, and online sales wrap on Monday, Jan. 9. It's the 20th anniversary of Winter Wineland, and, my golly, the wineries are numerous. How numerous? One hundred and forty wineries numerous. Get your scroll finger ready, oenophiles. There's Stonestreet and Dutton Estate and, and, and...