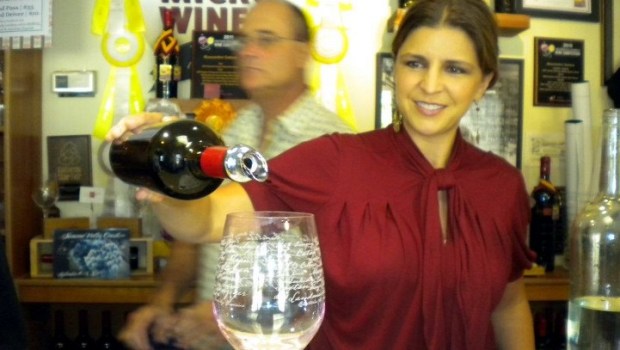 Heart of Sonoma Valley
Sonoma Valley Crush pours interesting wines and invites oenophiles into the heart of harvest over the last weekend in September.
WINE EXPERIENCES: There are many ways to be involved with wine, or have a wine-based encounter, in this world. There's standing in an overly bright superstore, feeling stressed, already late on your way to a dinner party, staring blankly at labels and wondering what your host is cooking; one or two people have surely experienced this particular moment. What's the opposite of that moment, though, in terms of non-stressed, optimal vino experiences? We'll wager its getting acquainted with several top wineries in a world-famous stretch of wine country during the very first part of autumn. We'll also wager that there's a hands-on element; unlike the overly bright store, and the stress, wine lovers are in the mix and learning how to make one of the planet's oldest and most storied libations. So, which one do you choose? A or B? We all go the A route sometimes, out of necessity, but B comes along much less frequently, though it is about to again, during the Sonoma Valley Crush.
HANDS-ON HARVEST: Late September and Sonoma Valley might be one of the most perfect couples ever; they might have joined a matchmaking service, in fact, so well do they get along. For fall around the Valley is pretty well perfect, meaning that the Crush dates -- Wednesday, Sept. 26 through Sunday, Sept. 30 -- are about as optimal as all get out. Sixteen wineries will participate, including Eric Ross, Valley of the Moon Winery, and Deerfield Ranch. What will each offer? The list is long: Loxton Cellars will offer lessons on soil's role in grape growing, while tours will be offered at places like Paradise Ridge. A Weekend Harvest Tasting Pass, which is $35, gets you into the Saturday/Sunday events; oh yeah, there are some tastings, too, along the way. Hurry up, fall, we are more than ready.