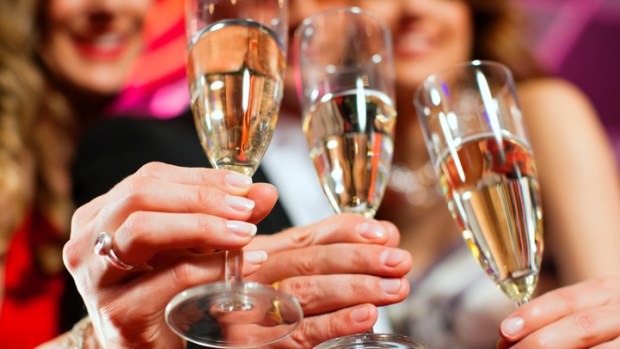 Shutterstock
Barbecues, auctions, and more tasty events are on the pour during Sonoma Wine Country Weekend.
HARVEST HIGH JINKS: Now we're fully into the swing of the grape-stompingest, glass-raisingest part of the year. It's harvest time, it's autumn, it's that rich, mellow season when grapes are plump and oenophiles are talking tannins. (Side note: Is it against some law to talk about fall and *not* use the words "rich" and "mellow" before the word "season"? We find we are powerless not to match up those three, time and again.) Sonoma County is steaming into harvest time with a full-on Labor Day Weekend party. What do we mean by "full-on"? Oh. Barbecues. Auctions. And hobnobbing with winemakers. That's all pretty harvest-happy to us.
THE DETAILS: Dates are Friday, Sept. 2 through Sunday, Sept. 4. The event we would definitely sign on for is the Sunday auction, which has to be plenty rousing and a bit shouty in all the right and perfect ways. (What? You want an auction to be quiet and all prim?) The winery barbecues on Sept. 4 also tempt. Those are going on at 12:30 p.m., which is way ahead of the barbecue hour of 3 p.m. We like a barbecue that just can't get wait to get going.