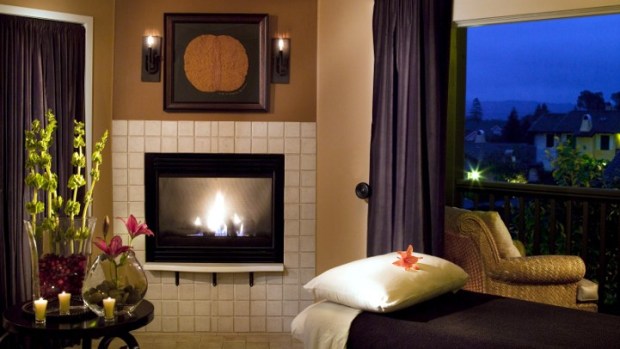 Lodge at Sonoma
Book at the Lodge at Sonoma by May 1 and score some savings (good on stays from March 25 through June 30, 2012).
GOOGLE, PLEASE HELP: So we spent far too long nosing around various search engines attempting to confirm something we suspect, or suspect should be: That Sonoma and springtime should be together in song. Now, look, we know the whole "April in Paris" thing, and we aren't in any way refuting that, but there are certain slices of Sonoma that go positively soft and dewy come early April. We make mention of this because the area gets a lot of autumn love, as it should, what with all the grape-harvesting and whatnot, but spring just may be its secret season. Or not-so-secret season, if someone would ever write a song on the topic. (If they have we are really curious, so please post below.) Check out some springtime to-dos around the county, and check out this money-saver of a package over at the Lodge at Sonoma.
SLEEP SAVINGS: Book for a March 25-June 30 stay and get 15% three nights. We want to be in Sonoma for three nights, or maybe four (book four and you get 20% off). The Lodge also has several other deals going, including the table-tempting Carneros Culinary Gastronomy (a big dinner credit is involved, natch). Two more things to note: The Lodge is getting some major renos, which is nice. It's also due to get a new cafe asap. So the perfect song might be springtime in Sonoma while eating something delicious. Someone please write that. Thank you.