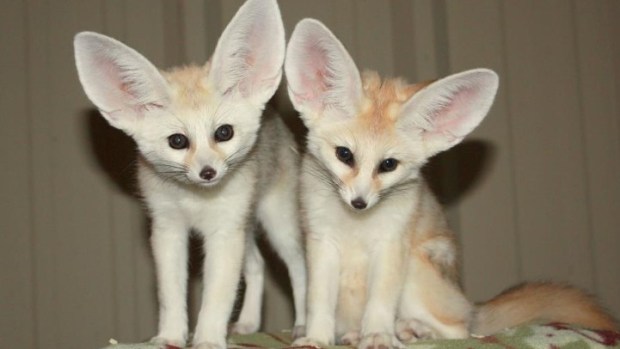 Safari West
Go on an spooky overnight sleepover at Safari West in Santa Rosa on Saturday, Oct. 27.
OUTDOOR ADVENTURE: The only time many of us equate the creepiest of holidays with the animal world is when we put our Pug in a pink tutu. (Don't pretend you haven't, or haven't wanted to; we've all crossed that bridge.) But the fact is the animal world is the source of many of our most beautiful Halloween traditions and myths. And, yes, costumes, too; it is rare to see the toddler who hasn't been dressed as a cat or a rabbit or a bumblebee. So while an overnight safari might seem an offbeat way to spend part of the weekend prior to Halloween, it actually fits the holiday quite well, given the fact that beasties inspire our decor and our costumes and our movies, too. (What's a Halloween movie without the occasional spider or bat?) Safari West in Santa Rosa has planned a family-nice day on the Sunday ahead of Oct. 31 -- that's Oct. 28 this year -- and a few sleepover specials, too.
PRE-HALLOWEEN FUN: There's free admission for kids 12 and under on the African Queen on Oct. 28, and face-painting, too. We should note that that's two kids for each paying grown-up, if you're thinking of rounding up a whole troupe. You'll need to reserve in advance. Also? There are discounted fees for sleepovers that weekend (yep, you can stay the night at Safari West, which sets it apart from most other animal parks). So, will your kid want to change her costume from a ghost to a gnu or a giraffe? Perhaps. After all, the beasts have been influencing Halloween for generations. It's actually a fine holiday to pay tribute to those creatures we so regularly dress up as, year after year.