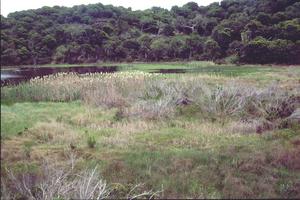 Bureau of Land Management
The Bureau of Land Management is offering a free walking tour of the former Fort Ord army base in Monterey County. A botanist will take folks around the base to show early spring wildflowers. To make reservations for the March 13 tour, call Lynn Bomberger at (831) 375-7777.
This is a driving and hiking day so bring good shoes. You'll be able to see vernal pools, oak woodland and a maritime chaparral prescribed-fire area.
The BLM touts the base as the last undeveloped natural wildlands on the Monterey Peninsula.

Fort Ord is now a California State campus. There are lots of great hotels within driving distance if you want to make a weekend out of it.