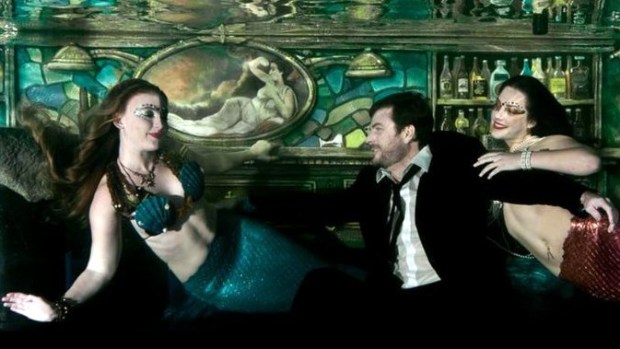 Juan Ayora
A pair of mermaids will swim -- or ride in a convertible, we imagine -- through the 2012 Old Town Sacramento St. Patrick's Day Parade.
SACRAMENTO PARADE: It's been around for just over a decade and a half and it has one of the best backdrops of any St. Patrick's Day event in the state: Old Town Sacramento. Nope, the rough-and-tumble Old West appearance of the oldest slice of Sactown doesn't really summon the green stretches of Cork, but it is pretty darn atmospheric any way you look at it. And who is in the parade? Girl Scouts, baton twirlers, a fleet of vintage cars, some Clydesdales, and, yep, a pair of mermaids. We think that might be our favorite bit, since one doesn't commonly see mermaids in a St. Pat's celebration. Well. Old Sac is on the delta -- maybe that's where they're coming from? And Ireland does boast all of those Selkie legends, too. Okay, it fits and we love it. Parade starts at 1 p.m. on Saturday, March 17.
SAN JOSE BIKES: The site cheekily admits that "Irish weather" has been bestowed, so whether you'll want to pack a slicker to wear over your green togs is up to you. For heartier types ready to hit the two wheels regardless of what the clouds might bring, the Irish Ride rolls on Friday, March 16. The San Jose Bike Party is famed for some pretty cheeky themed rides, so if dressing up, making merry, and riding while observing all posted laws and such is your bag, pack up and roll for Dublin's sister city (why that's San Jose, of course).