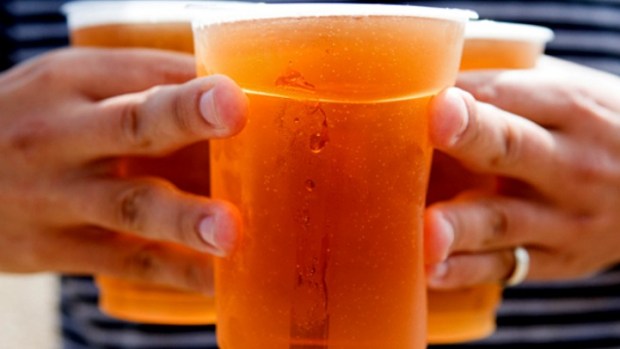 Visit California makes its picks for the best spots to get a brew around Southern California.
HOLIDAY HOPS: It was around the sixth or seventh time we saw or read or heard or got an email saying that it was International Beer Day that we decided to do a bit of follow-up and find out if this is indeed true. We figured it probably was, it being a Friday in early August (read: both celebratory *and* toasty), but, you know. If we're going to add stuff to our calendar, we must know. And lookie lookie; Aug. 5 is International Beer Day. And in its honor Visit California, that fine organization that has suggestions on what to do in California, has a round-up summing up favorite sudsy spots around the SoCal area.
WHO MADE THE LIST: Pizza Port San Clemente, Barley & Hops Olde World Family Tavern in Temecula, and Surf Brewery in Ventura all made the list. They also recommend 3 to 4 days for the tour, we should note. We do know serious beer people who build vacations around the sniffing of hops and eying of foam, but this might be the perfect starter trip. Secure your designated chauffeur and get trying, SoCal and SoCal visitors. It is, after all, International Beer Day.