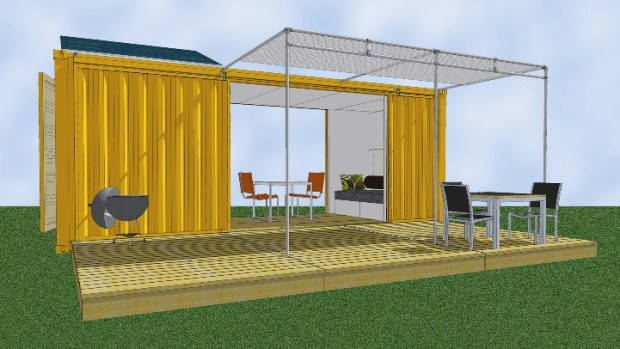 Sunset
Learn more about "Cargotecture" at Sunset's Celebration Weekend. It's happening on June 4 and 5 in Menlo Park.
SUNSET SOIREE: A lot of publications and places make talk of their devotion to the concept of California, but Sunset magazine has been helping people live the domestic dream, Golden State-style, for several decades. And each year the magazine throws a big bash for its readers, a party that focuses on innovative living and kitchen design and green ideas and home products. It's called Celebration Weekend, it takes place in Menlo Park, and the 2011 dates are Saturday, June 4 and Sunday, June 5. And one of the best bits? It's happening right at Sunset's HQ, as in years past.
ON THE ROSTER: Al fresco cookery is a staple of the publication's pages, and the Celebration Weekend will have one, too (several chefs will be at the stoves, including food editor Margo True and Charles Phan of the Slanted Door). DIYing will also be spotlight -- Make It Your Own is a theme for the weekend -- so be sure to check out the demos on beekeeping, backyard chicken-raising, and making crafty beer at home.