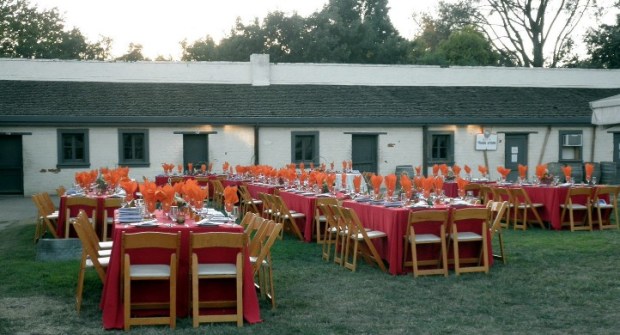 Sutter's Fort
Try "A Taste of History" at Sutter's Fort on Saturday, Sept. 24.
SUTTER SUP: Have you toured Sutter's Fort? We'll make the assumption that you have. Every Californian should visit the Sacramento landmark at least once, seeing as how it is one of our state's most storied spots. Oh, and all those ties to the Gold Rush? Right. Important. It's no surprise that the fort often plays host to costumed actors and various reenactments. Less common, though, is when it serves as a modern-day dining establishment. But it will be doing just that on Saturday, Sept. 24 when several acclaimed local chefs take over the fort's kitchen to whip up "vibrant, current dishes." And the diners? Get to sit in that beautiful, open-air courtyard. It'll surely feel like a movie set.
WHAT'S WHAT: The supper'll include four courses and the people at the pots? They hail from Mulvaney's, Whole Foods, and Cafe Vinoteca. A silent auction lends a hand to keeping Sutter's Fort on the up-and-up. Price for the whole shebang is $85 and nope, you're not expected to show in period dress. It's a contemporary evening in a wayback setting. We love those and they definitely don't come around often enough. While you're there, be sure to visit the very old oak tree in the corner of the courtyard. We think it is the northeast corner? One of our top ten trees in the entire state. You have a top ten tree list, we hope. Everyone should.