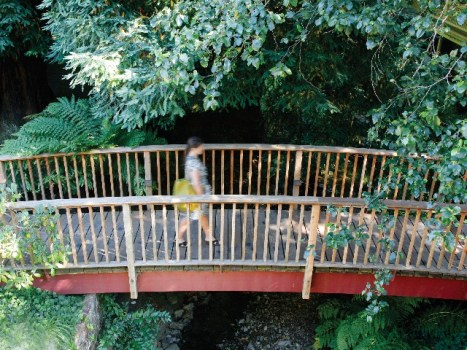 Todd Pickering
Mill Valley Inn is offering a 2011 Valentine's Package.
EVENING STROLL: Just about any romantic, canoodle-y getaway package that involves a dinner is aces in our book, especially if that dinner is on property or near. Because, honestly: Once you're ensconced at your hotel, you're usually not too eager to get back in the car and go tooling around. Thank goodness California is rife with inns in or close to the heart of town, and thank goodness those hearts of town usually have a few great eateries. Mill Valley Inn is highlighting a local restaurant in its 2011 Valentine's Package.
THE PACKAGE: There are roses, yes, but also dinner for two at Piazza D'Angelos in Mill Valley. The hotel says it is walking distance, meaning a pleasant stroll there and a pleasant stroll back. We like the stroll back to the hotel best, when you can talk about all the fantastic food eaten, and the hotel just ahead. Get details, rates, and dates.