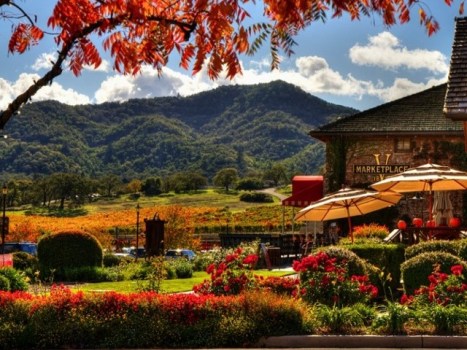 Mars Lasar
The 18th Annual Taste of Yountville is on Saturday, March 19.
SATURDAY SUP: Anything that starts "Taste of," in most places, is guaranteed to be good. Or to at least one can assume it'll offer a wide array of local flavors and beverages. But when an event starting with "Taste of" ends in the word "Yountville," a town that happens to be as nestled in Napa Valley as nestled can get, well. Hold onto your forks. The 18th Annual Taste of Yountville is happening on Saturday, March 19.
WHO'S WHO: The event is free to attend, but, of course, the fine eating and drinking will require tickets, which will be on sale during the day. (Tickets are a buck each, and food/drink items run from two to five dollars.) Thomas Kellar's Bouchon will make a showing, as will Brix, Redd, and other savory favorites. And wine? Yes, wine. Good wine. When you only have to truck it down the street from the place it was made, bottled, and labeled, that is so, so helpful. Goosecross, Bell Wine, and Hopper Creek will be talking notes and bouquets, and pouring what they're talking about, too.