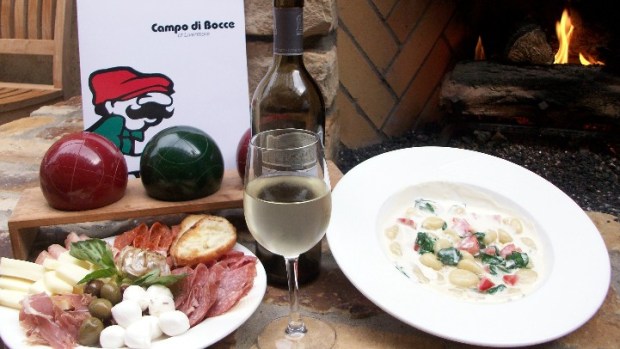 Tri-Valley CVB
Campo di Bocce will participate in the 2012 Taste of Tri-Valley.
GOLDEN STATE SUPS: It's Restaurant Month all around our state, meaning many a town, county, or region is setting out the special menus and creating the only-for-a-week-or-two dishes that are the hallmarks of a "get to know our eateries" promotion. There are several good ones about, but let us turn our attentions to the Livermore neck of the woods -- er, grapevines -- which gets a goodly amount of recognition for its wine. But, of course, there are many excellent dining establishments in the area, and several are participating in Taste of Tri-Valley, which kicks off on Saturday, Jan. 21.
THE CITIES: We gave Livermore a proper shout-out, but the Tri-Valley cities that will be in the ring for this one include the L-more, Danville, Pleasanton, Dublin, and San Ramon. More than 30 restaurants are in the loop, and the deals will be around $15 for lunch and $20-$30 for dinner (and you'll get more than a single course for those prices). What's catching the eye? The House-Made Peanut Butter Cup at Stomp! in Danville and the Brown Sugar Rosemary Cashews at Underdog Wine Bar in Livermore. We think we might want to eat those two things every day. But, alas; Taste of Tri-Valley wraps on Jan. 29.