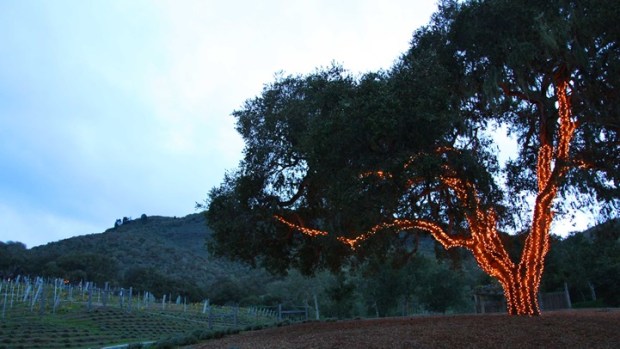 Carmel Valley Ranch
Carmel Valley Ranch's Annual Holiday Craft Faire is set for Friday, Nov. 29. What sort of beeswax-y bauble will you create?
HANDS-ON HOLIDAY: Most upscale resorts are very much about single-directional perks. A fruit basket, a nicely woven face cloth, a glass of the hotel's signature tea? Those are left in the guest's room or handed to them in the restaurant or bar. All very nice, indeed, but what if you are a DIYer, someone who likes to dig their hands into a new challenge, craft, or art-making project, and you still want that swanky stay-over experience? Choices are a bit fewer, but there is one biggie near the top of that pretty-thing-making pile: Carmel Valley Ranch. The rustic -- it seems impossible to write anything about the ranch without using "rustic" or "bucolic," so we shan't even try -- getaway is all about sending guests out into on-property bee-keeping classes or into the lavender fields (yep, guests make lavender-lovely items, too). So it follows that the resort's annual Holiday Craft Faire, which falls on the Friday after Thanksgiving, isn't simply about people buying nice-smelling products. No sirree; guests'll be in there making stuff, from beeswax candles to seasonal paper goods to lavender goods. Could all holiday fests take a more DIY approach? We like.
WE ALSO LIKE... that a solid winter deal is going down at the CVR. We'll give you the upshot if you promise to go and read all of the various asterisks and must-knows. Deal? Good. The basic jazz is this: Buy two nights, get a third. It's good through March 30. And, yep, wintertime in a rustic, bucolic retreat -- there, we said it again -- is sweet and nature-filled and peaceful and we all want and desire that, nearly as much as we want to wrap lavender soaps for everyone we know and put them under the tree. Oh, are we going to brag that we made them, once the soaps are opened? You bet we'll brag. So few people DIY the holiday nowadays. Bragging, humble or not, about cool, handcrafted stuff is definitely in order.