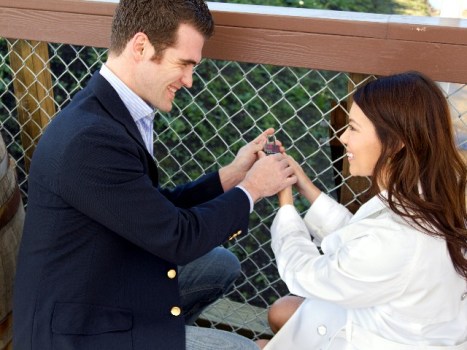 Napa Valley Wine Train
Ryan Neergaard and Amelia Ahtty share a moment on the Napa Valley Wine Train Love Lock Bridge.
LOCKS AND KEYS: It's a sweet tradition, and since it is February, and sweet traditions are in the air, we wanted to pay tribute to the Love Lock Bridge, which is a bridge, yes, but much more. If you've been on the Napa Valley Wine Train you may well know this sweetheart friendly span, which is near the train's boarding platform. Lovers leave locks on the fence, and what they do with the key is their own business (there is a popular tossing spot nearby). The bridge will be removed in a few years, but we even like this idea; because once it is gone, there's no temptation to go back and remove your lock. Right?
VALENTINE'S TRAINS: The Napa Valley Wine Train is running several. Hook your lock onto the fence, and then board and ride. Reservations during the honeyiest of holidays are essential, note; details.