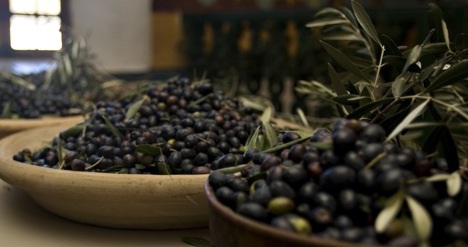 Sonoma Valley Olive Season
If it is January or February, and you're in Sonoma Valley, you're probably enjoying a plate of these beauties.
TRUTH TIME: If fruits showed emotions, they'd likely show envy. And if there was one among them that all other fruits might be envious toward, it would have to be the olive. Scratch that. All foods, regardless of whether they're a fruit or not, have a hard time living up to the tiny, glistening orb's iconic stature. It's been pictured in paintings and frescoes and murals throughout time. It's a literature go-to food. And there's a reason that the word "staple" so often follows the words "olive oil" -- countries and cultures throughout the ages have made the elixir part of their daily diet. True, the apple might be neck-in-neck -- or, um, branch-in-branch -- with the olive on the fruit-envy front, but you can beat the smaller edible's extreme iconic stature both as a solid and liquid (apple juice, love it though we do, has not gained the larger traction of olive oil). So that a famous region like Sonoma Valley takes out two months of its year -- not one, mind you, but two -- to fete the olive makes sense. Delicious, delicious sense.
JANUARY AND FEBRUARY: Vines sleep and food festivals are fewer come wintertime, but the olive parties are in full swing. There's the VinOlivo Grand Tasting over Presidents Day weekend, a weekend that also includes an Olive Odyssey at Jacuzzi Family Vineyards. And the posh Feast of the Olive dinner at Ramekins Culinary School sets out the fancy plates on Saturday, Jan. 26. Even if you can't go Sonoma during this time, you can certainly bone up on who the olive purveyors and experts are in the area with a spin around the juicy site. So, how many olives do you eat in one sitting? If you can't actually accurately answer that with any honesty, you probably should click here.