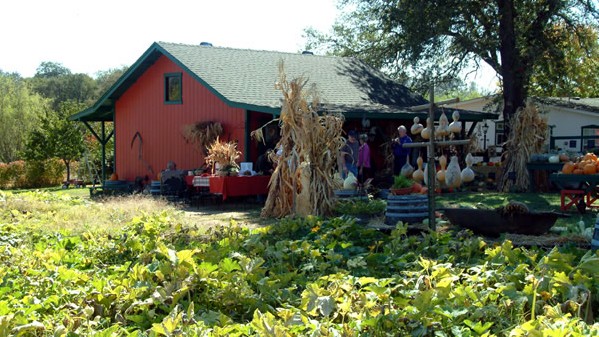 Sierra Oro Farm Trail
Hop on a Passport Weekend along the Sierra Oro Farm Trail on Saturday, Oct. 6 and Sunday, Oct. 7.
FALL DRIVE: People who love fresh food and small farms and interesting wines are sometimes described, perhaps unfairly, as hungry for the next unknown or offbeat place. Is there a valley they don't know about, planting vines? Is there a dell a bit further up, known for its string of organic bakeries and dairy goods? We're not sure this label is true -- yes, food lovers are adventurous but no, we don't think they build their weekends around finding the fresh egg stand that no one in their area knows about. But there are a few offbeat places that are known for food and wine and lovely atmosphere, especially over an autumn weekend, and they remain a bit beyond, just due to distance. One is the Sierra Oro Farm Trail, which is a pinch below Chico and just over an hour or so north of Sacramento. It's an area loaded with lovely fresh things and jams and potables and vinos, and it just happens to be throwing a Passport Weekend in early October. Meaning there's time for the adventurous, Bay Area-based eater to plan a weekend and scout an area that might be new to them.
OCTOBER 6 AND 7: The price is $25. For that you'll nab a glass and a taste at each of the participating wineries. But it is really the farms along the trail that are one of the draws; Passport Weekend "is the only weekend that all the farms along the trail are guaranteed to be open." So will you see and taste some interesting and lively produce and offerings along the way? It'll be a foodie's dream, especially if that dream includes getting to know new areas rich in growth and bounty. If you can't make it that weekend, keep the Sierra Oro in mind; some spots may be closed when you do make it up there, but bet you'll get a nice overview of a tasty not-so-secret secret.