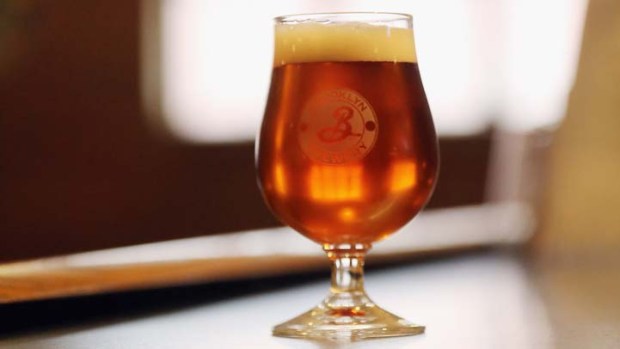 Getty Images
Where will you sip, discuss, and learn during Silicon Valley's Beer Week? Several spots, from Gordon Biersch to the Grill on the Alley, are participating in the July 28 through Aug. 3 event.
BARLEY-FLAVORED BEGINNINGS: No one would dispute Silicon Valley's sudsy cred, given the fact that the area has a longtime rep for embracing libations of a craft-nice quality-strong nature. Gordon Biersch, one of the best-known stalwarts on the craft brew front, got going in San Jose back in the '90s, and other brewhouses have followed suit. Several things can happen from there in a region. Fine dining establishments can start listing fancy beers alongside the wine list (that's happened) and events devoted to the finer points of foam can spring up with regularity, too (that's happened as well). And full-on beer weeks tend to get born. Silicon Valley Beer Week is one such example. The still-new-but-ready-for-brew fest -- don't cock an eyebrow, rhymes are fun -- will roll from Sunday, July 28 through Saturday, Aug. 3 with a bevy of regional-minded, consumer-helpful beer events.
LIKE... A Craft Beer Tasting Menu at the Grill on the Alley on July 29 and a Beer Social with Anchor Brewing at Liquid Bread Gastropub (also on the 29th). A tap takeover, a barbecue, a food pairing, and hobnobbing with the actual brewers are also on the roster, a roster that's as lengthy as any menu-of-the-month at a craft beer joint. Oh, and there's a Can Beer Extravaganza at Jack's Bar & Lounge on July 30. Can beer, you're hip and you're not and you're cool and you're old-school, all at the very same time. How do you do it? Whatever your beerly pleasures, though, the SVBW is worth sampling. Raising a mug to a summertime suds event that one hopes will be a July-time staple in half a decade or less.