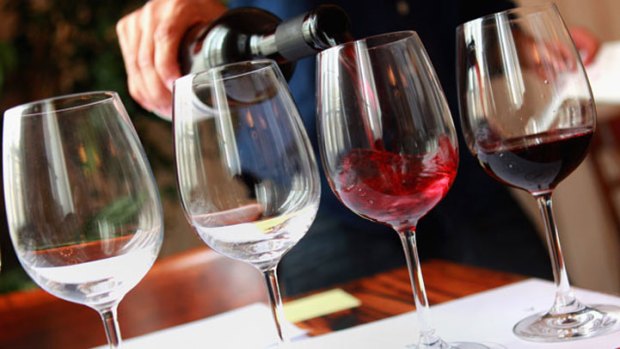 wine
Alexander Valley is ready to get summer started. How? Its annual Taste weekend. Try the area's best sips on Saturday, May 18 and Sunday, May 19.
GETTING SUMMER STARTED: If you were to crack open The Big Book of Summer -- you totally own your own copy, right? You never borrow it from friends? Good, good -- then you would know what everyone knows: Certain types of happenings in certain beautiful places have a way of instantly delivering the emotion you crave from a certain type of year. It's not science. Well, actually, there may be some science involved, psychology and so forth, but the upshot is this: If you want summer's easy living to arrive a little sooner, then start acting like it is summer. Right? This is a snap. It's like someone telling you to think happy thoughts to get in a happy mood. And, in our book -- rather, in The Big Book of Summer -- the way to do that is start doing the kinds of things you associate with summer. Us? We think of big outdoor music festivals and alfresco dining and wine tastings sprawling across warm weekends. And look at that: BottleRock Napa just wrapped, and restaurants are setting out the patio tables, and Taste Alexander Valley, one of wine country's biggest summer soirees, is just ahead on Saturday, May 18 and Sunday, May 19.
THE WINERIES: They're plentiful, and you won't visit them all. (That sounds like a negative, but we prefer a wine weekend that's so large and offers such varied choices that we're sure to not do everything.) Medlock Ames, Icaria Winery, and Draxton Wines are all on the roster. Different vineyards will offer different special happenings, but here are some words from the winery-by-winery breakdown: "hillside veranda," "pork sliders," "chocolate cherry bread pudding," "roses in the garden." Yep, this is summer trying to make its way in, so let it. There are still some tickets on sale, too, if you feel the same.