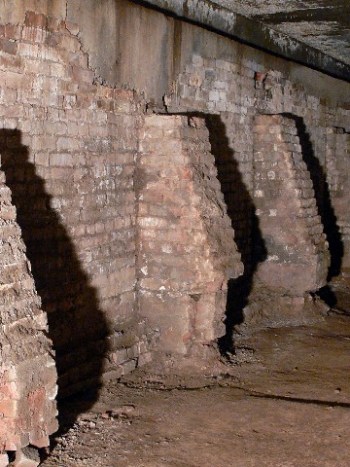 Old Sacramento
The Old Sacramento Underground Tour has grown.
BIGGER BELOW: "How do you make underground bigger?" sounds like a question that might have been posed by your eighth grade science teacher (we're also seeing a twinkle in her eye as she poses it, too). But there is an answer, at least when it comes to the underground that is beneath Old Sacramento. The historic area has a popular warm-weather underground tour -- it's called the Underground Tour, so that's handy for remembering -- and that tour just got bigger with the addition of a new area.
HALLS LUHRS & CO.: The new portion of the subterranean stroll goes beneath Halls Luhrs & Co. which was a grocery store starting in 1885 (no word on whether any century-old canned goods or boxes made it down below). The store closed shop in 1906, meaning it, and the area beneath it, have some way-back stories, which your guide will gladly tell. Again, you should note that there will be some dark spaces that are on the cramped side, and surfaces may be not so even. If that doesn't daunt you, and the thrill of venturing beneath the street intrigues, get to Old Sac before Nov. 27, 2011, when the tours wrap for another season.