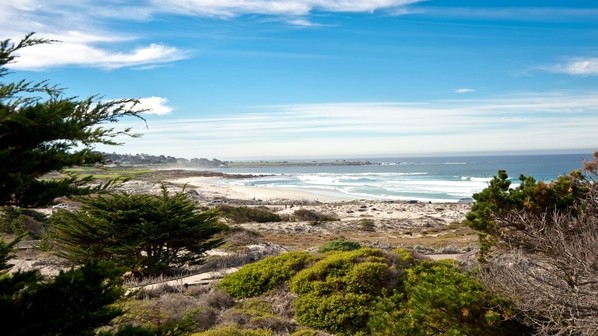 Monterey County CVB
Monterey's Visitors Bureau suggests some top runs around the area.
VACATION RECREATION: When you've got to put a few miles in every day, and you're away from your usual neighborhood streets, it can be a bit. Well. If not intimidating, then challenging. You don't know the area, and you don't know if it'll be especially scenic, and you may just decide to plop back in your hotel bed and snack the morning away. But if you're staying in Monterey, you definitely want to be outside, breathing in all that beautiful air and taking in the peninsula's prettiness. And the Monterey County CVB wants to help.
TOP FIVE RUNS: See Monterey just offered posted a list of the area's must-do jogs. Military Hill Run is just over seven miles and involves Asilomar State Beach (pictured above); there's also a tighter, two-and-a-half mile Scenic Beach Run. Find your perfect loop and get planning your next Monterey stay.