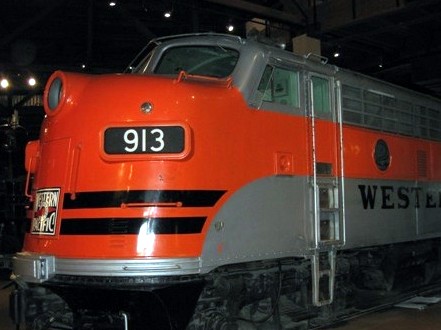 California State Railroad Museum
The California State Railroad Museum hosts Trains & Tripods on Saturday, May 6 and Sunday, May 7.
RAIL DAYS: Of all the special days cultural institutions host throughout the year, the designated photographers' events are among our favorites. Even if you're not a serious shutterbug, you can appreciate the excitement that photographers feel at being able to get up close to sharks at an aquarium or sculptures in a museum, without other attendees jostling for a view. There's time to set up the shot, in other words, lots of lovely, lovely time. And if you happen to be both a photographer and a lover of all things related to trains, you're in double-luck (and oh, we do like double-luck): The California State Railroad Museum is hosting a Trains & Tripods weekend on Saturday, May 6 and Sunday, May 7.
DETAILS: There's an optional seminar that'll be full of train-capturing tips, but participants'll surely be looking forward to shooting the big engines before the public arrives for the day. There's also a Friday seminar, if you're looking for tips and pointers. Cost is $35/day, and the location is Old Sacramento.