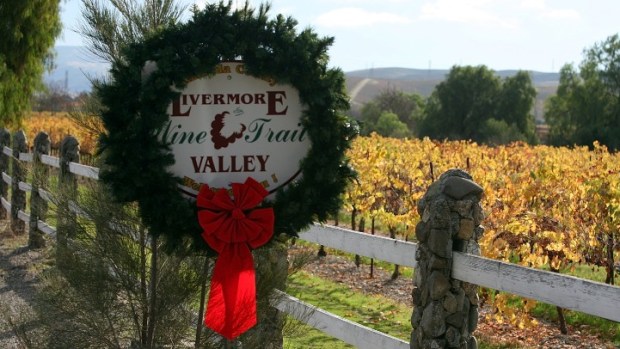 Tri-Valley Winter Weekend Getaway
The Tri-Valley Winter Weekend Getaway Deal kicks off on Tuesday, Nov. 1.
WINTER WINE: The word "mellow" is often trotted out around this time of year, and certainly in places of great beauty, like wine country. The leaves are goldening and the air is autumning and the sunlight seems thinner and clearer. We personally overuse the word when we're in any wine region any time between Halloween and New Year's, much to our companions' consternation, and we invite you to do the same if you jump on-board the Tri-Valley Winter Weekend Getaway package. There aren't a lot of asterisks to this one: Book an overnight at a participating Livermore, Pleasanton, or San Ramon hotel -- or other nearby inns that are in on the deal -- and get a Visa card for fifty bucks. Holiday shopping? Holiday shopping. A little something for yourself? Yes.
OKAY... There are a few asterisks, like the stay has to be on a Friday or Saturday night. But "Weekend" is in the name, so that's no major revelation. You might also keep an eye on what's happening in the area and try and plan your jaunt around Holiday in the Vineyards or the Taste of Tri-Valley Restaurant Week. Yep, we said "jaunt," which we tend to overuse as much as "mellow" in wine country. Well, it is wine country, which is a little magic, so we can be excused for any flights of fancy. The Tri-Valley Winter Weekend Getaway runs from Nov. 1-Jan. 31.