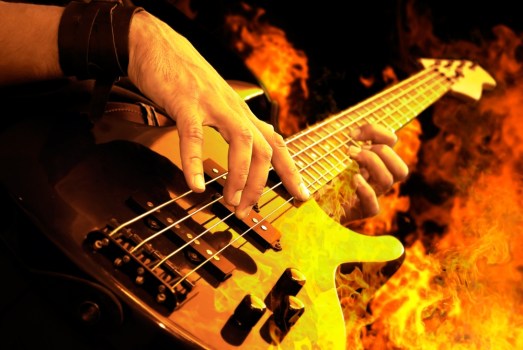 Shutterstock
Tributefest powers up the mega music on Saturday, May 7.
TRIBUTE TIME: When we hear about Tributefest, the daylong, amp'd-out tribute band party that'll be rocking Santa Clarita on Saturday, May 7, we have two questions. One, will a band we like receive homage? (That's likely, since several tribute bands are covering several supergroups.) And two, when will there be a tribute to Tributefest? Because once you get in the mood to salute something, it can really grow from there. While we await the Tributefest tribute, we can look over the make-it-loud May 7 line-up.
BAND BEVY: Yep, Petty Cash is on there (we're not sure if they're the world's *only* Tom Petty/Johnny Cash tribute band, but we know we can't wait to hear what that particular combo sounds like). So is Lights (think Journey-esque balladry) and Steppin' Feet (hi, Dave Matthews-style rockers). Elton John and U2 and Beatles lovers will get their sound-based bliss on, too. Food trucks and libations will also be part of the 11 a.m. to 10 p.m. party, as one might expect. No word if any edibles will be in tribute to anything else, but here's hoping.