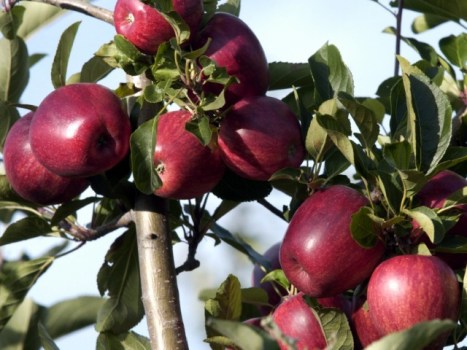 Apple Tree
Find a U-Pick spot near you.
FALL FRUITS: Even if you've never canned in your life, or made a jam from scratch, there's something about this time of year. You suddenly want to find an orchard and grab a basket and start picking. Maybe you'll make the best apple-cheddar pie in the history of apple-cheddar pies from the literal fruits of your labor. Maybe you'll start your own chutney company. Or maybe the apples will sit in a bowl on your counter, being admired and eaten in the days to come. It matters not. You don't have to be a master culinary artist in the fruit department to love the concept of U-Pick. Because it is so simple and satisfying. You pick the fruit and pay the owner of the trees/bushes. Then you leave with your fruit. The end.
LOTS OF SPOTS: Many of us drive by U-Pick locations around the back roads and highways, but it can be hard to recall just where we saw the signs. Visit California kindly pointed us to this U-Pick round-up. It's quite comprehensive and breaks most everything down by location, time of year, and fruit. Easy. That said, we recommend calling a farm or ranch ahead of your drive to make sure they're open and offering picking.