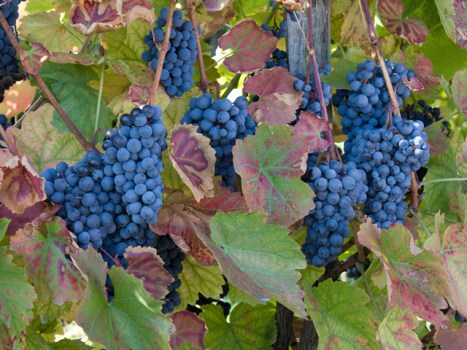 Shutterstock
The Vineyard Picnic Tour features a lot of delicious grape-based grown-up beverages; find out more at Grapeline Wine Country Shuttle.
VINO FOR VALENTINE'S: The people at the Santa Barbara Visitors' HQ pointed us to this one. But is "pointed" the right word? We heard the gentle gurgling of pinot splashing into the bottom of a glass, and we followed the sweet sound. The other sound we heard: tires crunching gravel, which isn't as sweet, but is good in this instance. Because the Grapeline Wine Country Shuttle is transporting day-outers to a four wineries over a day.
THE VINEYARD PICNIC TOUR: The company operates in four wine-y regions around the Golden State; Santa Barbara and Temecula are the closest areas to our area, although Paso Robles and San Luis Obispo aren't all that much further. The Santa Barbara tour begins at $98/person, there are tastings at four vineyards, and a frou-frou lunch ("picnic" is in the title, so bet it'll be alfresco). Plus, the awesomeness of someone else doing the driving. Valentine's Day shuttle-based canoodling, indeed.