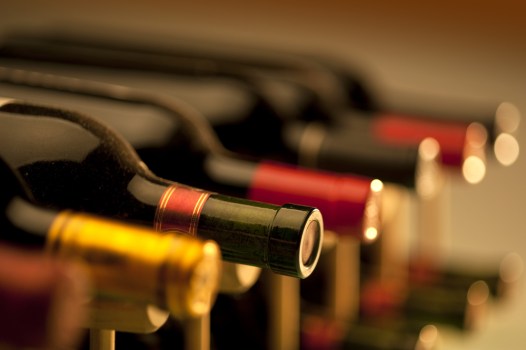 Shutterstock
A Winter WINEland is headed for Northern Sonoma on Saturday, Jan. 19 and Sunday, Jan. 20.
WINTER AND WINE: Autumn generally gets the lion's share of the spotlight when it comes to all things wine -- after all, harvest and fall are nearly synonymous -- and close behind that is summer, a season that's all about outdoor tastings and outdoor sippings and outdoor tours and the outdoors. But, truly, wine is king come winter. It isn't merely that the holidays fall at the start of the frostiest season (and the holidays, of course, are very much about the giving and receiving of wine); it's about the fact that keeping indoors with a rich, ultra heavy cabernet on a wind-blowy day is a time-honored tradition. Red wines are famous for warding off chills, if not in reality than at least in spirit. How many winter tales begin with a group gathered around a fireplace and a bottle of something delicious? So when Northern Sonoma plans a major wine weekend plunk in the middle of January, we think of how red and winter just go together. As they will again, on Saturday, Jan. 19 and Sunday, Jan. 20.
100+ VINEYARDS: It's the 21st outing for this winemaker hobnob. Actually, it is more of a winemaker-wine fan hobnob, and not just an industry thing. Although it feels mighty inside, given the fact that limited production wines will be on the pour. Many, many, many wineries are in on this one -- see this list to understand our triple use of "many" -- including Robert Rue Vineyards & Winery, Murphy-Goode Winery, and Moshin Vineyards. There's a weekend ticket sale on through the end of the year. Price? A smidge below $50, plus a fee. Not bad for a wine party in winter. Yep, summer and fall seem to have plenty of 'em, and spring, too. Which is why we welcome them a little bit extra just about now.