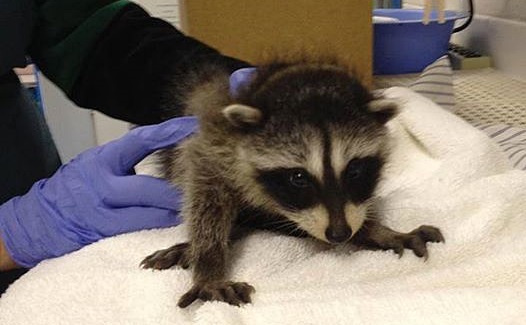 Lindsay Wildlife Museum
A new program at Walnut Creek's Lindsay Wildlife Museum hospital allows visitors to see how staffers tend to sick or injured animals and observe other behind-the-scenes happenings.
WILDLIFE CARE: If you have a kitten or a pup or an iguana or a parakeet, you've very likely sat through a veterinarian exam (or, more accurately, stood through one, or a dozen, as you cuddled your furry or feathery or scaly charge in attempts to keep them soothed). But seeing how wildlife is cared for is not something most people are privy to, outside of catching a show on cable. The Lindsay Wildlife Museum of Walnut Creek is setting out to change up that particular disconnect, however. Throughout the summer, through Labor Day, the museum's hospital will invite visitors to watch medical exams "in a specially created area with a view into the treatment room, while staff narrates." That means that you could watch the setting of an owl's wing or a raccoon get a wound cleaned and bandaged. Thousands of beasties pass through the Lindsay Wildlife Museum hospital -- some 1,900 so far in 2014 -- and a full-time veterinarian tends to their needs. But the vet is not alone: A bevy of veterinarian technicians and hundreds of volunteers lend loads of help and smarts and services, meaning that if you're an injured hawk or bat or snake, and you're brought into the hospital, you are in luck.
HOW THE PROGRAM WORKS: The viewing area open times are 11 a.m. and 2 p.m. Wednesdays through Sundays through Labor Day. An adult admission is $8.50, children 2 to 17 get in for $6.50, and seniors pay $7.50. The vast majority of the animals who enter the hospital are there due to "adverse contact with human activity," says a rep, and the patients truly run the gamut, from hummingbirds to bobcats. For sure, you'll see some touchstones of when you visit the vet with your own pet, but wildlife care and treatment is quite the different and often delicate pursuit, given that the animals treated are not adapted to the rhythm of we humans in the way our own animals are. Call it a rare glimpse into a human-meets-nature world, one that seeks to benefit and heal.