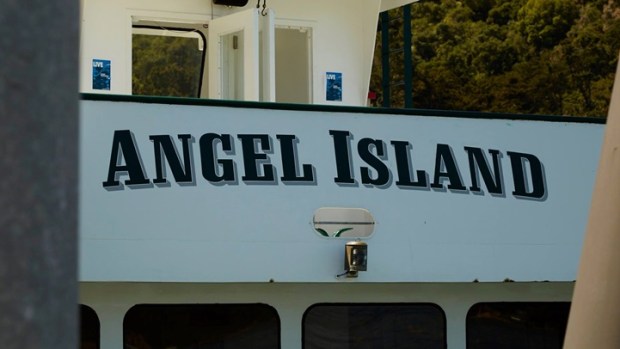 Angel Island State Park
Catch a special Fireworks Ferry to Angel Island on Friday, July 4.
STAR-SPANGLED SETTING: There's watching fireworks, then there's watching fireworks from an island, which is something a little special and sparkly and rare. Some distance from the pyrotechnics lends something a little lovely, and, yes, the water can do that shimmery mirroring-fireworks-y thing if close enough to the show. But the fun in it is also catching a special ferry on a holiday, which feels slightly out-of-the-ordinary, adding to the convivial spirit of the night (we mean, you can drive to wherever, too, to watch fireworks; no judgment there, of course). Angel Island will welcome fireworks fans for an evening of "live music" and "dancing" and "delicious food" and "wine" and "beer" but you have to hop a ferry to get there. Those start in the late afternoon of Friday, July 4, they depart from Tiburon and Pier 41, they take about 20 or so minutes, and they leave the island around 10:45 p.m. That means once you're there, you're there, which is one of the joys of an island. The fireworks? Those start around 9:30 p.m., meaning music enjoyment, conversation, and eating with your pals is on the docket for the early part of the night.
AS WELL AS... soaking in Battery Ledyard, which is the night's setting. The food? Cove Cafe and Cantina Oyster Bar has got the grills and spatulas (you can pre-buy your dinner at the web site and pick it up, in a box, before you get on the ferry). The cost to get to the island is the same as a normal ferry plus ten bucks. Stow some cash for grub and drink, too. And blankets? You'll want to haul those in as well (as well as folding chairs of the compact assortment). Because you're going over the water, and because you'll want to have what you need when you arrive, and because tickets are going and you'll want to think about order that box dinner, read, read, read it all. Seriously, though: Ever done the Fourth on an island? Call the experience a bit of the ol' red, white, and ocean blue.