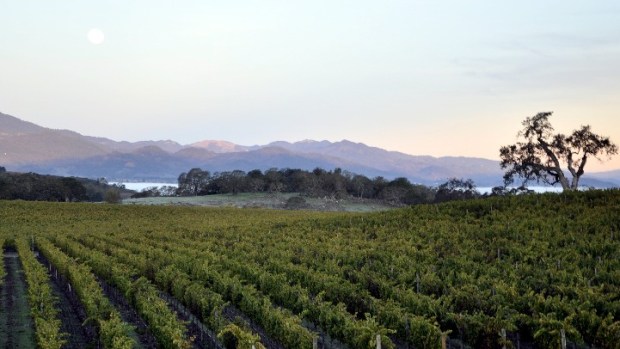 Coombsville
Coombsville in Napa Valley has received its official AVA designation.
AVA ABCs: You know your AVAs, right, at least when it comes to Napa Valley? Oenophiles have got the local American Viticultural Areas memorized, or at least they know their favorites. There's Rutherford, and Calistoga, and Atlas Peak, and Chiles Valley. Each area boasts its own flavor and history, making one neighboring area quite distinct from the next. Now there's a new neighbor on the block. Oh, sure, Coombsville didn't just show up yesterday, but it just received its own American Viticultural Area designation. Meaning? It's now the 16th AVA on the block. ("The block" here being Napa Valley and environs.) "Unique geographic features" and "growning conditions" are taken into consideration when making the designation (the U.S. Alcohol and Tobacco Tax and Trade Bureau is making the call).
COOMBSVILLE 411: It's tucked into a pretty smidge of southwestern Napa -- Coombsville Road is a good hint as to its general location -- and twenty wineries call it home. One of those wineries is Meteor Vineyard -- some of the vinos also boast astronomical monikers -- which is home to one of the most interesting features of the area. We're talking about the rounded stones on the property, which "may have come from some sort of prehistoric landslide" according to a Coombsville rep. Space-nice vinos, a prehistoric story, and a brand-new AVA to boot? Coombsville, we'll be right up.