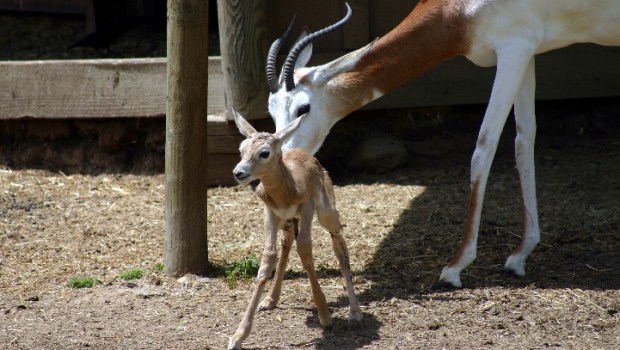 Courtesy of Safari West
Safari West nuzzles up to Mother's Day 2011. Awww!
MOMS GALORE: Does your mother lift the dog into her lap, so you can wave at your own buddy while Skyping? Did the pup take over your room after you moved out? Is everyone in the family more than okay than this? Yes. Not an unusual scenario, and kind of a wonderful scenario, too. Clearly your mom is a big time animal person, which means that her Mother's Day plans will be very easy to make. Safari West in Santa Rosa has both a brunch and tour planned for the Sunday, May 8 holiday, in fact.
WILD ABOUT MOM: There are actually two brunches scheduled -- 10 a.m. and 1 p.m. -- as well as a tour on a mostly open trailer or bus. And who are the residents at Safari West? Cheetahs, Cape Buffalo, and Warthogs all list the park as their address. The price for brunch and a tour is $65 per adult; admission for younger guests is $30 (ages 4 through 12).