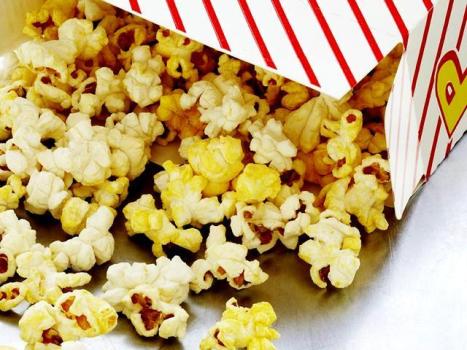 Popcorn
The 2011 Santa Cruz Film Festival has a Wild Card Weekdays offer on.
CINEMA SAVINGS: There are two best parts of any big film festival. Some wags might say there can't be two best parts -- maybe a good part and a better part -- but we don't agree. The two best parts, in our mind, include the chance to see a big, starry, highly touted film, as well as the opportunity to just walk into a screening you know nothing about because you feel like it. We're writing about that second best part right now, thanks to the Santa Cruz Film Festival's Wild Card Weekdays.
THE DEAL: You can probably gather from the "Wild Card" part of the name that what you'll watch may be totally new and/or unknown to you. Which is thrilling, right? It is. Also thrilling? The price. The 11:45 a.m. screenings are three bucks. Three smackers. That's it. Extra funds for snacks and such. This deal is running through Thursday, May 12, and the festival itself wraps on Saturday, May 14.