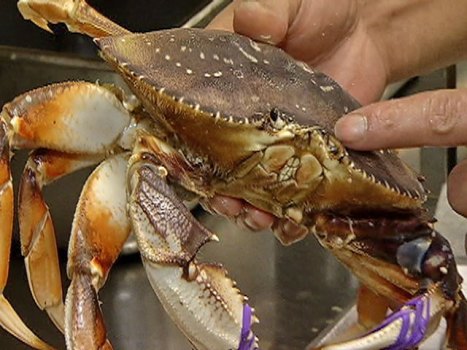 Wine & Crab Taste-Off
The Crab & Wine Taste-Off is on Jan. 22 in the Santa Cruz Mountains.
CRAB TOUR: Wine tours? There are one or two of those around our state, yes? Sorry, we didn't mean annually. There are one or two of those, oh, about every fifteen minutes, pretty much 'round the clock, pretty much every day of the year. But taking it to the road to sample crab dishes? That's a tour one doesn't see every day, and one certainly doesn't see it as often in the wintertime. When we think crab we think of a sheet of brown paper covering a Pacific-close picnic table on some balmy August day. But January? Needs the crabby love. Thank goodness the Santa Cruz Mountains Winegrowers Association is coming to the rescue on Sunday, Jan. 22.
THE DEAL: Two area restaurants will be serving crab dishes and pouring local wines while other nearby restaurants will be going the wine-tasting route. There's a chance to taste more crab goodness for an additional fee. What we like? The afternoon wends from Capitola to Soquel to Aptos, so you really will feel as if you've gotten your Sunday drive in. Cost is $49. And figure you'll have room by the time August comes, and all of those crab-dipping, beach-close parties. Crustaceania in the winter, crustaceania in the summer, all delicious.