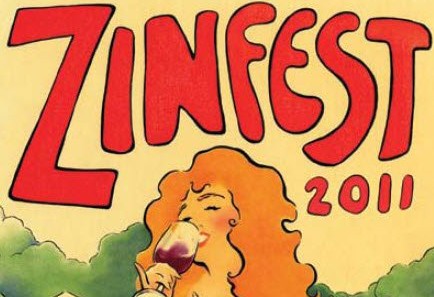 ZinFest Wiine Festival
ZinFest sparkles in Lodi from Friday, May 13 through Sunday, May 15.
50+ WINERIES: Golden State sippers know that Lodi is a nexus for the zinfandel grape, and the perky flavors those particular orbs produce. They also know that Lodi is flush with good wine-making houses, and that many of those houses turn out zins known far outside of California. And on top of knowing all that, zin-ologists have made note that the vintners of Lodi like to whoop it up every May at the area's annual ZinFest, which is scheduled for Friday, May 13 through Sunday, May 15.
OPEN HOUSES: The Friday night opening dinner is sold out, but Saturday's grand gathering at Lodi Lake Park will have tastes. Many tastes. Some 250 tastes, from wineries like Fields Family and Macchia. A Saturday, May 14 ticket is $45 ahead of time. And if you stick around for Sunday, you'll have a chance to head out to many open houses dotting the region. Vicarmont promises an old-timey barbecue, while Borra Vineyards is breaking out the oysters. Find the full rundown of what is happening where during the day.