Amanda Bynes Tweets Obama Over DUI
Former Nickelodeon "All That" star charged Tuesday, asks Obama to can the cop who arrested her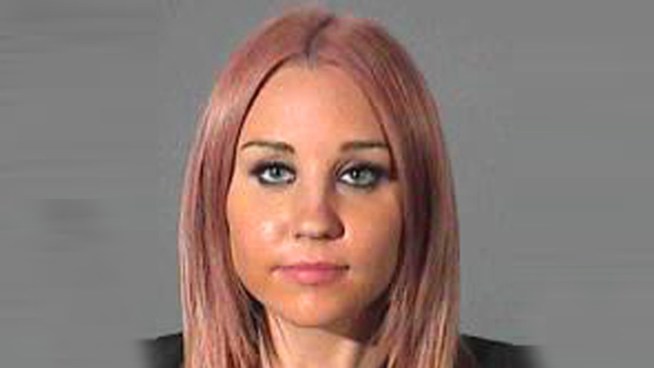 AP
In this police booking photo released by Los Angeles Conty Sheriff's Department showing actress Amanda Bynes, 26, who was arrested on suspicion of drunken driving after allegedly hitting a sheriff's patrol car.
Amanda Bynes wants the president to help her get even with the cop who arrested her.
The former Nickelodeon "All That" star was charged Tuesday with a DUI that occurred in April and tweeted her outrage to President Barack Obama's campaign, People reported.
"I don't drink," the 26-year-old actress wrote. "Please fire the cop who arrested me."
Bynes was arrested on April 6 after allegedly sideswiping a police car in her BMW. She refused to take a Breathalyzer and drug test at the time, People reported.
If convicted she reportedly faces up to 48 hours in jail, three years of probation, and a nine-month alcohol program.