Paul Reubens Bringing 'Pee-Wee Herman Show' To Broadway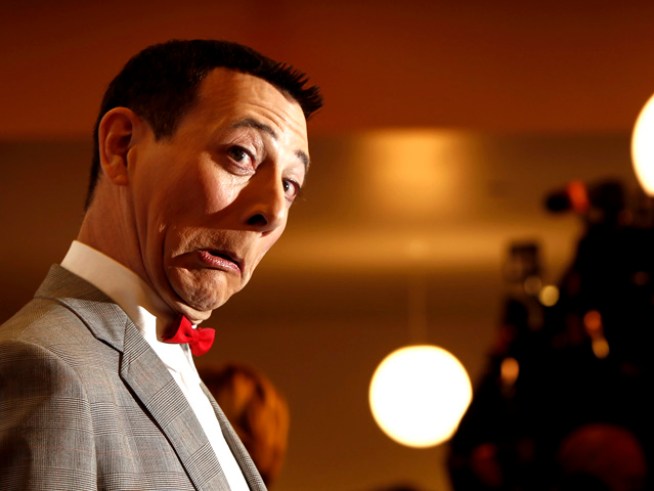 AP
Actor Paul Reubens as Pee-Wee Herman arrives at the opening night of The Pee-Wee Herman Show in Los Angeles on Wednesday, Jan. 20, 2010. (AP Photo/Matt Sayles)
Pee-Wee is Broadway bound.
"The Pee-Wee Herman Show" will have a 48-performance run at the Stephen Sondheim Theatre starting Oct. 26.
VIEW THE PHOTOS: Access Top 10: 'Lost's' Most Mystifying Moments
It is based in part on the cult TV show "Pee-Wee's Playhouse" and will star Pee-Wee himself, Paul Reubens.
Producer Scott Sanders said Thursday that it will follow "a day in the life of our bow-tied hero."
VIEW THE PHOTOS: 'Office' Darling Jenna Fischer
Other cast members will be announced later.
Copyright 2010 by Associated Press. All rights reserved.This material may not be published, broadcast, rewritten or redistributed.
Related Content from AccessHollywood.com:
VIEW THE PHOTOS: 'Idol' Recap: The Final 4 Go To The Movies
VIEW THE PHOTOS: 'Dancing With The Stars' Season 10, Week 8!
PLAY IT NOW: Maria's Madcap Adventures: Maria Joins 'Chicago' On Broadway
PLAY IT NOW: Access Preview: Maria Menounos' Madcap Adventures
More from Access: [ Paul Reubens Pee-Wee Herman Broadway ]