Fun Ways to Get Into the Pi Day Holiday Spirit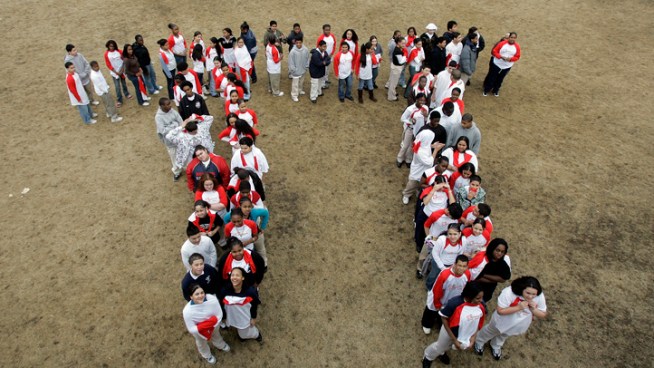 Students from the Maurice J. Tobin School makes a human Pi symbol at the school in Boston, Tuesday, March, 13, 2007, during a celebration of Pi Day. Pi Day is an unofficial holiday in the math community, observed each year on the 14th day of the third month.
Thursday is Pi Day, and it is a celebration of the number Pi (or π) — the ratio of a circle's circumference to its diameter, which is equal to approximately 3.14159. It's also a day to gorge on pie.
And if that isn't enough, it's also Albert Einstein's birthday.
So why celebrate on Thursday, March 14? Because 3.14 is the shorthand version of this number, which PiDay.org describes as an "irrational and transcendental number" whose decimals "continue infinitely without repetition or pattern."
For those who are short on ideas to honor this geeky day, here are some for the nerdy and hungry masses:
Or, as an alternative, here is a cool video about Pi.