Now Showing: "Rock of Ages," "That's My Boy" & "Your Sister's Sister"
Cruise sings! Sandler plays a man-child! A love triangle!
Friday, Jun 15, 2012 | Updated 8:32 AM PDT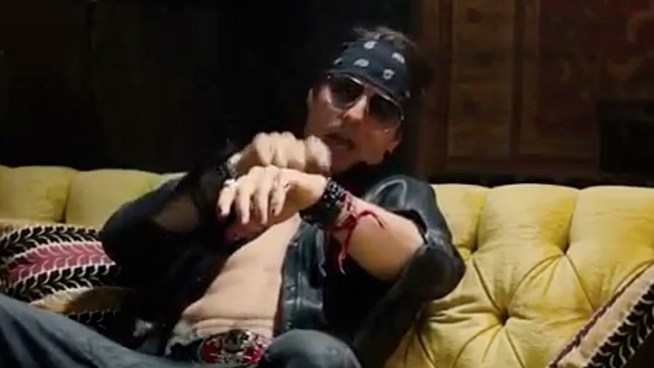 The hit musical about an aspiring young rocker and an aging superstar finally makes it to the big screen with an all-star cast including Tom Cruise, Julianne Hough, Russell Brand, Paul Giamatti, Catherine Zeta-Jones, Mary J. Blige, Bryan Cranston and Alec Baldwin. Opens June 15.
Rock of Ages
Tom Cruise, Catherine Zeta-Jones, Alec Baldwin, Russel Brand, Paul Giamatti, Julianne Hough and Diego Boneta star in this film adaptation of the hit jukebox musical loaded with '80s hair metal about a small town girl and a city boy chasing their rock 'n roll dreams on the Sunset Strip. Check out our coverage
That's My Boy
Adam Sandler stars in "That's My Boy," as a dirt bag with a huge debt who discovers that his estranged son, Andy Samberg, is rich, and drops in unannounced in the hopes of rekindling their relationship so he can get a loan. Check out our coverage

Your Sister's Sister
Emily Blunt, Rosemarie Dewitt and Mark Duplass star in this film about a woman whose sister and best friend have a one-night stand after a night of drinking away their sorrows. Written and directed by Lynn Shelton. Check out our coverage

Marina Abramovic: The Artist Is Present
One of her generation's most boundary-pushing artists prepares for a career retrospective at MoMA, with which she hopes to finally answer the question that has hounded her her whole career: Why is this art? Watch the trailer
Something from Nothing: The Art of Rap
From director Ice-T comes a documentary about the rise of an art form, featuring interviews with Kanye, Nas, Common, Doug E. Fresh, KRS-One Dr. Dre, Ice Cube, Chuck D, Yasin Bey, Q-Tip and more. Watch the trailer

The Woman in the Fifth
Ethan Hawke and Kristin Scott Thomas star in this thriller about an American novelist living in Paris who falls under the spell of a beautiful woman who suggests he needs a tragedy in his life to jump start his writing--days later his daughter goes missing. Watch the trailer