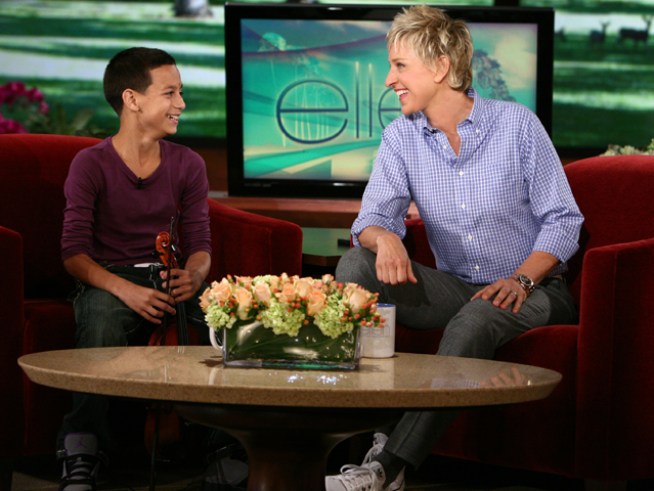 The Ellen DeGeneres Show
Check out the very humble, very talented Philly violinist, Justus Rivera, on "Ellen" this Monday, Sept. 21.
An appearance on "The Ellen DeGeneres Show" Monday proved plentiful for 13-year-old violinist Justus Rivera.
The prodigy, discovered by Ashton Kutcher on the corner of 18th and Walnut on Sept. 5, walked away from the show $10,000 richer after being presented with scholarship money from both Ellen DeGeneres and the Sara Lee Company. Ellen also hooked the North Philly teen up with Rock Band for Wii.
Rivera wowed the audience and the talk show host with his gracious and humble demeanor -- not to mention his sweet dance moves and his amazing talent.