Fox: No plans to hire Lindsay Lohan for "X-Factor"
Saturday, Feb 12, 2011 | Updated 11:00 PM PDT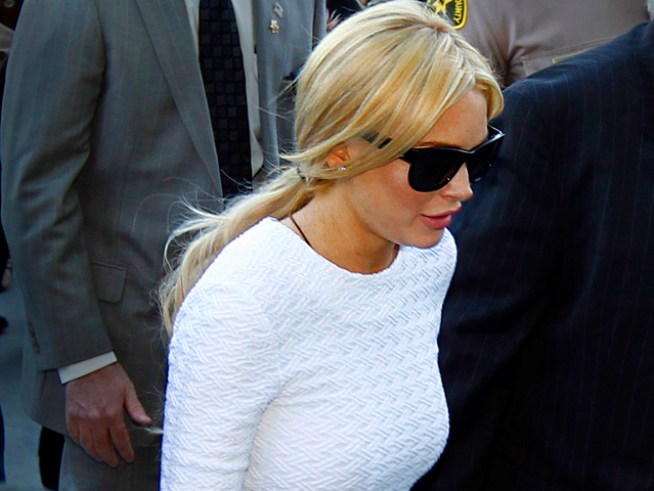 AP
Actress Lindsay Lohan, center, arrives at the LAX Airport Courthouse in Los Angeles, Wednesday, Feb. 9, 2011, to be arraigned on a felony grand theft charge that prosecutors say they will file over a $2,500 necklace reported stolen by an upscale jewelry store. (AP Photo/Matt Sayles)
Lindsay Lohan's escalating legal woes have been accompanied by rumors about the future of her career.
But a spokeswoman for Fox's upcoming "The X-Factor" says the talent show isn't part of the equation.
Ann-Marie Thomson said Saturday that producers have not talked to Lohan (LOH'-un) about joining the show, despite online speculation that the troubled actress was being courted as a judge.
"The X-Factor" is the creation of former "American Idol" judge Simon Cowell. It is set to premiere in the fall.
Lohan was arraigned this week on a charge that she stole a $2,500 necklace from an upscale Los Angeles jeweler.