Timeline: How Ron Battistella Wound up in Jail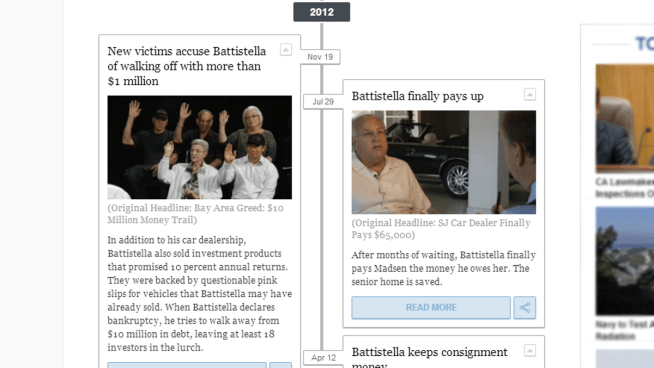 When the NBC Bay Area Investigative Unit first started reporting on Ron Battistella, it was because of a car deal gone bad. The dealership owner had fleeced a consignment seller out of about $70,000. In a few months all parties settled up but by that time we found so much more. Our reporting found millions in unpaid taxes and unsettled debts to his investors. Now, Santa Clara's District Attorney has arrested Battistella and is accusing him of running an illegal Ponzi Scheme.
Click through below to see our past reports and how this all started.