The Politics of Fear: How to Respond to the Failed NYC Bombing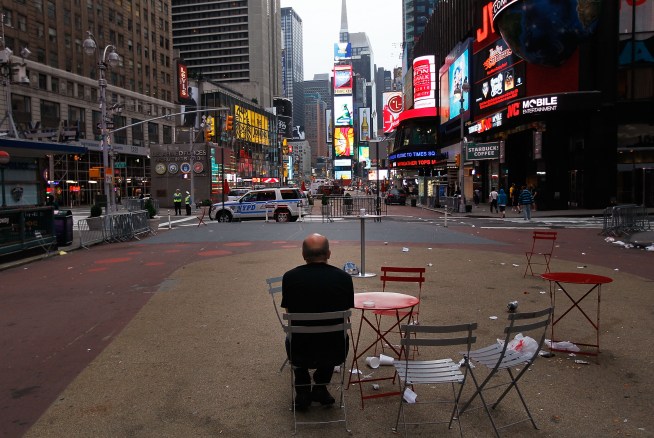 Getty Images
A man watches from tables in Times Square near sunrise a few blocks from where a crude car bomb had been parked at 45th Street and 7th Avenue May 2, 2010 in New York, New York. Police found a crude but potentially powerful bomb in vehicle in Times Square and disabled it, clearing out the famous intersection of thousands of tourists on a busy Saturday night.
While authorities have described the failed terror attack in New York's Times Square as amateurish, government officials and terrorism experts agreed that should the bomb have ignited, the physical damage would have been devastating.
Feds arrested one man in connection with the case early Tuesday, 30-year-old Faisal Shahzad. But Attorney General Eric Holder warned the terror investigation is ongoing and urged Americans to "stay vigilant." Even before news of Shazad's arrest, observers wondered if the person or group responsible for the bombing hasn't already succeed by striking fear into the public. What is the best response to this close call?