Calif. May Need to Borrow $20 Billion More
Thursday, May 7, 2009 | Updated 10:45 AM PDT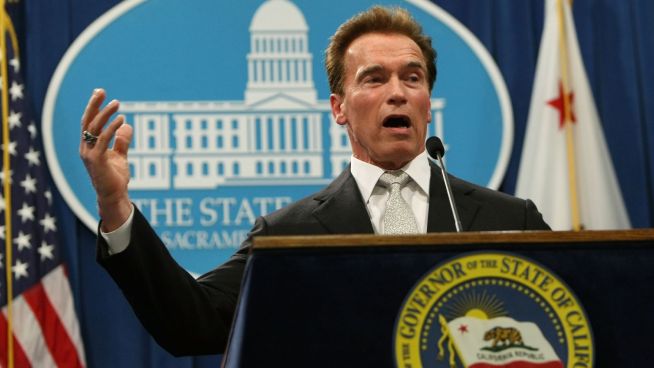 Getty Images
California Governor Arnold Schwarzenegger gestures as he speaks during a press conference about the passing of the state budget February 19, 2009 in Sacramento, California. After days of wrangling, the California State Senate secured the necessary two-thirds majority to pass a $41 billion budget after Sen. Abel Maldonado (R-Santa Maria) broke party lines and voted for the budget.
The California Legislature's budget analyst says the state may need to borrow over $20 billion in short-term loans to cover all its bills next year.
The nonpartisan Legislative Analyst's Office released a cash flow report Thursday showing the state will have to take on record borrowing if voters reject the May special election ballot measures.
Gov. Arnold Schwarzenegger's financial officials had estimated the state would have to borrow $13 billion for California to get through the 2009-10 fiscal year.
But since then, the analyst's report says revenues have been down.