Oil Vey! Not Again...
Monday, Jan 5, 2009 | Updated 12:12 PM PDT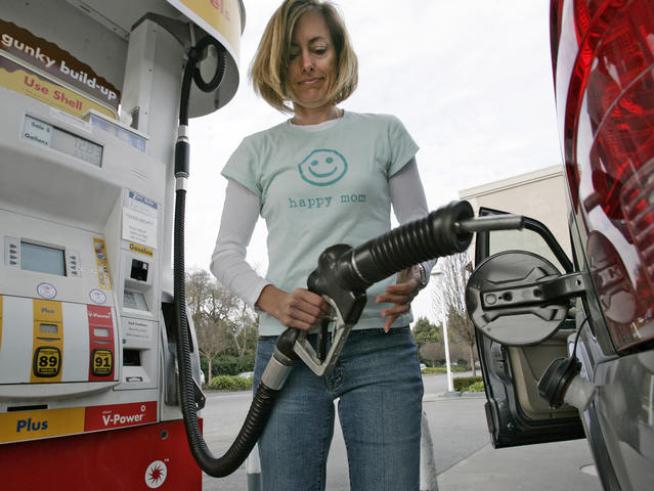 AP
Customer Alison Leupold looks unhappy after she pumped $72.83 worth of gas at Menlo Atherton Shell gas station in Menlo Park, Calif., Wednesday, March 7, 2007. The price for a gallon of gasoline is topping $3 around the country, and motorists from California to Florida are pinching pennies as the cost of filling up has spiked months ahead of the busy summer driving season. (AP Photo/Paul Sakuma)
Start pinching those pennies.
The price for a gallon of gas is already up several cents over the past couple of weeks and is expected to go higher.
Those in the know blame the battle in the Gaza Strip between the Israelis and the Palestinians.
The concern is that conflict could spill over and disrupt the flow of oil out of the Middle East.
Also, OPEC - the world's largest oil cartel - is contemplating another cut in production.
Fortunately, no one is predicting a huge increase; nothing like we saw last summer when gas peaked at well over $4 a gallon.
AAA reports that a gallon of gas in the Bay Area is still averaging $1.90.