Starbucks Buys San Francisco's La Boulange
Items from the French Bakery will be featured in the nationl chain's cafes.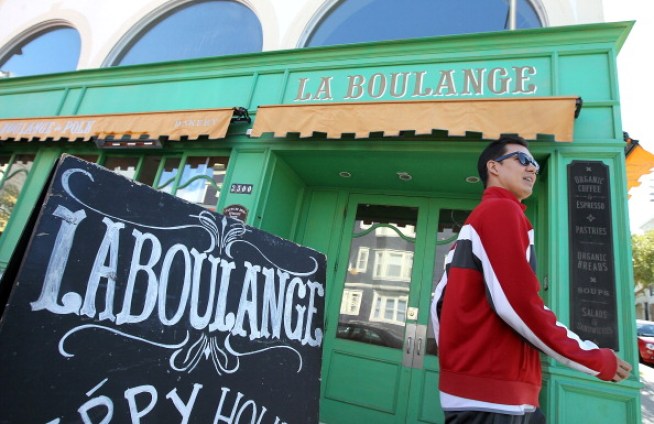 Getty Images
A pedestrian passes by a La Boulange Bakery on June 5, 2012 in San Francisco, California. In an effort to improve its food offerings, Seattle-based coffee shop chain Starbucks announced that it is purchasing San Francisco based bakery chain La Boulange Bakery for $100 million. (Photo by Justin Sullivan/Getty Images)
The Bay Area now has 19 more Starbucks locations -- sort of.
The coffee chain giant purchased San Francisco-based French bakery chain La Boulange for a reported $100 million cash deal Monday.
Starbucks plans to import the baked goodies from the bakery into its Italian-themed coffee shops and eventually to take the bakery national with its own outposts separate from Starbucks.
La Boulange pastries will first begin to show up in Bay Area Starbucks locations in the Bay Area by early 2013.
From there the chain will roll out the products nationally before turning La Boulange into a national chain.
Starbucks has been searching for ways to create new business for at least two years now. The company has tried to introduce beers at some locations, stripped stores of Starbucks' logos at others and expanded food options at others.