Dungeness Dudgeon: Dubai Star Dealt $10 Million Lawsuit
Birds dead, oil now mostly scattered along bay shoreline as ship remains in San Francisco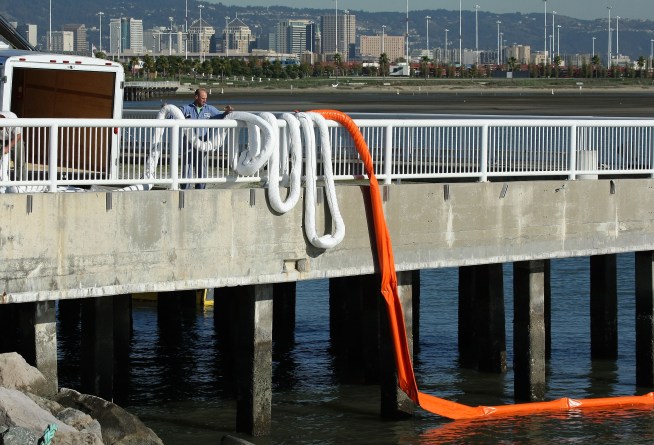 Getty Images
East Bay beaches and Bay birds took the brunt of the damage, but the Dubai Star spill was more bad news for crab fishers.
The Dubai Star oil spill last week left birds dead and a scummy mess along bay beaches, with Alameda particularly hard hit.
And while no oil reach San Francisco's shores, the ship is currently docked at Pier 80 while its hull is cleaned -- just in case you felt like going down to hold a cathartic protest.
While rescuers work to save the birds, including coots, grebes, and migratory species just passing through, fishermen are taking the owners of the ship to court.
The class action lawsuit, brought by a consortium of business owners representing the local fishing and seafood-processing industry, are asking for $10 million in potential lost profits plus punitive damages and cleanup costs.
The spill is more bad news for fishermen who are anticipating the upcoming opening of the local Dungeness crab season on November 15.
According to reports from Bodega Bay, it's looking like another down year, and prices for fresh, local crab for Thanksgiving will probably start at $5 a pound.