Documentary Chronicles Man's Gratitude for Cafe Gratitude
Brooklyn native experiences transformation after a month of raw food diet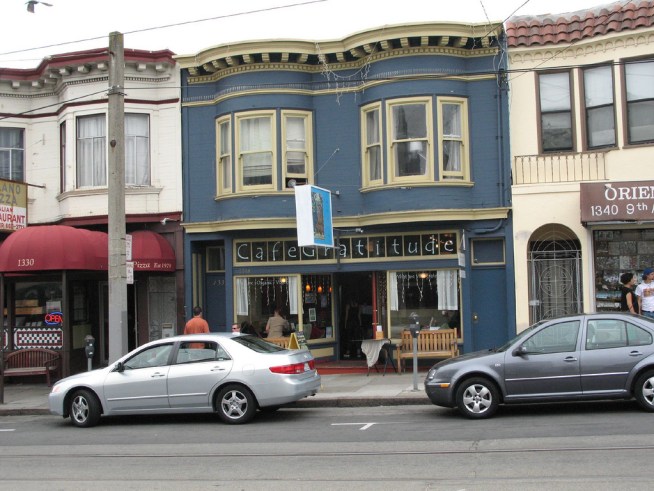 Gary Soup
A documentary explores whether Cafe Gratitude's prescription for living can change the feelings and fortunes of a skeptical New Yorker.
The Cafe Gratitude chain is the butt of many a joke in San Francisco, as the very names of the mostly raw food items on the menu are, meant to evoke spiritual well-being through self-affirmation.
And the documentary "May I Be Frank" looks into the belief in the transformative power of everything from the raw food diet to yoga from the perspective of recovering drug addict and native Brooklynite Frank Ferrante, who was apparently transformed after a month long exploration buying into the chain's new age philosophy.

Cafe Gratitude has stirred up controversy in the past thanks to the chains close connection to Landmark Education, the spiritual continuation of the Erhard Seminars Training or "est" movement from the 70s.
The film is screening at the Christopher B. Smith Rafael Film Center in San Rafael, Calif. Thursday evening at 6:30 p.m. and at the Bridge Theatre in San Francisco on May 13th.
Photo by Gary Soup.
Jackson West would be interested to know if the filmmakers have participated in large group awareness training.